As mentioned, the bachelorette is over, the outfit was finished. Although I really do think I did each seam twice, it turned out nicely. I don't have a ton of pictures because there wasn't a whole lot of time left for house cleaning never mind pictures, but these will have to do.
First, a messy shot. At this point I have the cups together, the back band and the skirt is attached. You can sadly also see the state of my sewing room.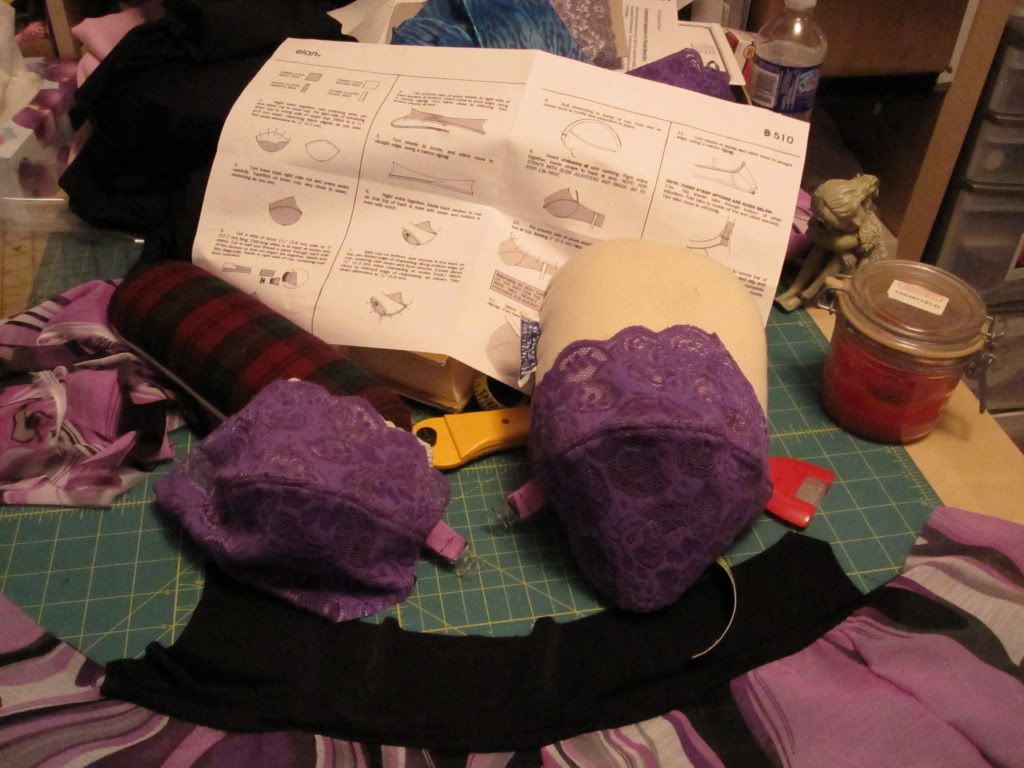 The skirt is attached when the back elastic was added. I don't have a serger, the seams on the skirt are using the overlock stitch. The skirt is in 4 pieces, it widens out a bit to the bottom for some flirty skirting along the hips. You can still see my seam allowance marked on the back band and the T for the strap locations.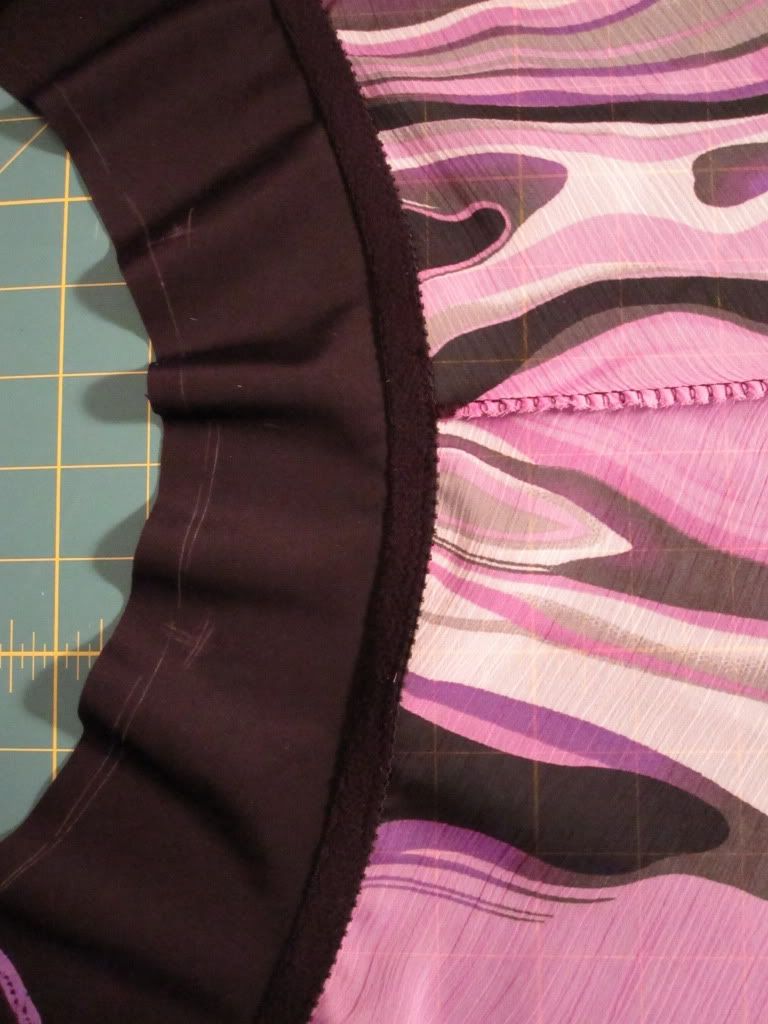 I was a bit stumped on how to do a narrow hem on such a thin, sheer fabric. I've mostly done circle skirts on the lingerie so a narrow hem is possible with patience. This had a scoop to the front, the curve was pretty sharp, I did something similar for two brides, but it was 3 years ago, I couldn't remember how I got around it. Google to the rescue. I decided to do a close fold, iron that to give an edge, then put my zig zag on 0.5 stitches and I think a width of 3. Once that was sewn down, I trimmed the extra fabric. I found my snippers worked okay but it highlighted that a small pair of scissors would be a nice Christmas present. As would a narrow rolled hem foot. Still, I'm pleased with the result.
And a natural light shot, doesn't it look blue? The colours are somewhere between the two, not as blue as this but more blue tones than pink as above. Without something to model this, it's hard to photograph, but I'll draw attention to a few aspects. The straps are in three parts. First the elastic across the top back/sides loops through a slider. Then a 3/8" tube of the skirt fabric. Then adjustable straps with strapping elastic. It's my first time doing adjustable straps (I don't really need them for me) and I think I made them too long in my fear of doing it too short, but all in all, I shouldn't have avoided adjustable straps for so long. It wasn't all that bad to figure out with my Bra Makers Manual by my side.
And a better picture of the cups/front. You can see a little clearer that the skirt comes around the cups but is open at the front. The underwire casing ended up going a little above the lace, but I kind of like how that looks anyhow.
I did make panties to match, two pairs in fact. One in the same lace as the cups and another in black lace. I do cheeky panties, a bit like
these from Victoria's Secret
. I don't seem to have pictures of the ones I made her, but I made a pair for myself (just to be sure I remembered, it's been a while) and cut out a second. I'll take pictures of the second for a mini-tutorial. They are seriously easy. Two seams and you're done.
I still feel like I'm paying for the lack of sleep. Mr Lina and I gave up on going for a hike because it looked like it was going to rain, opting instead for all you can eat mussels at our favourite Louisiana seafood place and came home to have a little wine. We both needed some down time tonight.