I was summoned for jury duty this week. I like the concept of civic responsibility and I wouldn't mind serving on a jury to see how it all works out. That said, perhaps a 6-7 week trial with 3 weeks notice isn't always going to work out well. I have vacation planned next Friday, then a week in November. Mr. Lina was sure this was going to be yet another reason to not visit New Orleans. But it all has worked out well. The judge deferred my service so I'll be called again in a few months.
With such a long trial I was wondering what on earth it could be. Someone at bowling was at jury duty last week and his was a 5 week murder trial. The trial I was called for was mostly drug charges (spanning Canada, USA and Peru) and some weapon charges. The time consuming aspect seems to be more about complication than the forensic details of murder. 5 defendants, 5 lawyers, 16 charges although not all of the charges were against all 5 defendants. It took a surprising amount of time just to check that they all entered pleas to the right crimes. I wasn't expecting that to be part of jury selection, so this was a pretty cool learning process even if it was relatively short. Here is hoping the next time I'm called it's something less complicated with more lead time so I can plan around it.
And more Google translate humour from Lekala (keep in mind it's not their fault Google isn't thinking in sewing terms). Dress 4023 is a pretty knit dress, and I do like to buy knits it seems. This is something I could tackle without directions I think. There isn't that much to wrap my brain around.
No crazy name like yesterday, it's simply a knitted dress. But the pieces, there are 3 in total, you'd figure front, back and sleeves. No... it's back, sleeve, and rack. It would only be funnier if there was a separate upper bodice piece that really was for the "rack". Then in the instructions they say to sew darts on the shelf. I half expect them to talk about the boobies if there was more than 3 steps to the instructions.
The court house just happened to be near a Fabricland. And I used the last of my snappers on my latest Sencha blouse between the buttons. So I HAD to go. I did show restraint. I bought some wide waistband elastic at 50% off. I also bought some 5" wide belting elastic because I made an elastic belt for myself and love it, but seem to have misplaced it and I could make it better based on the old one. I resisted many other things that were 50% off, but I came home with 2m of this poly/viscose (took me a minute to realize that's rayon) at $4/m from the clearance table. It's got a bit of stretch and feels very soft. I put it in the machine/dryer to prewash and it seems to have come out well. It's a pretty plum colour with black.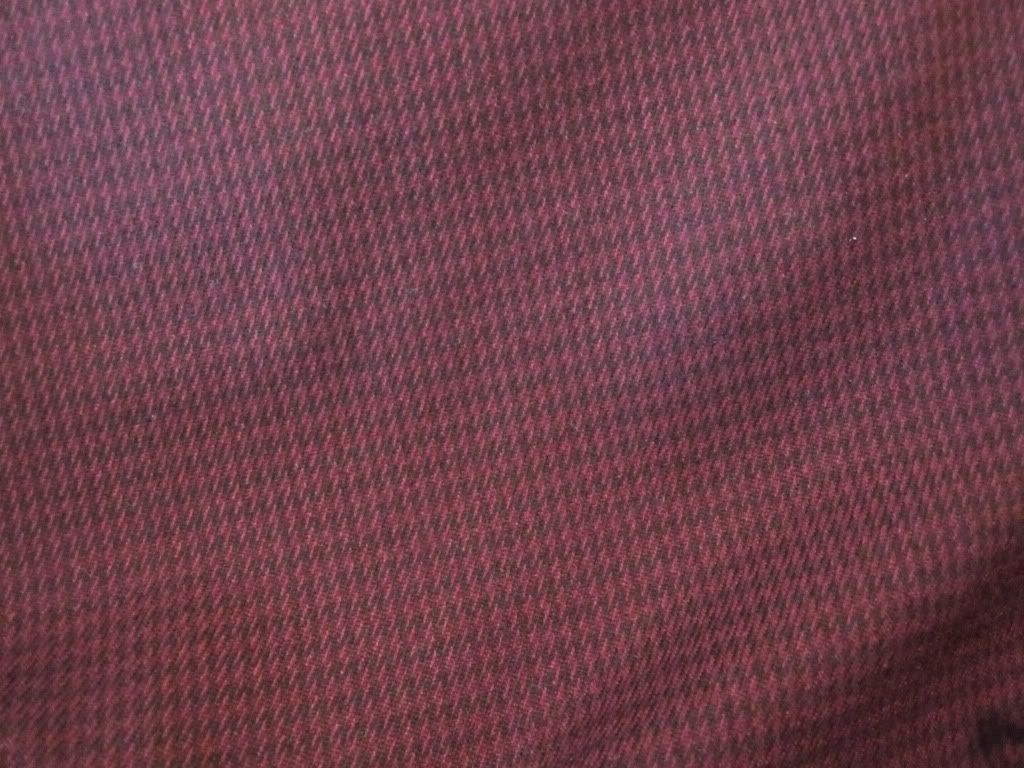 Again, I shop faster than I sew. :)