And if I did pass Fabricland... things may have followed me home.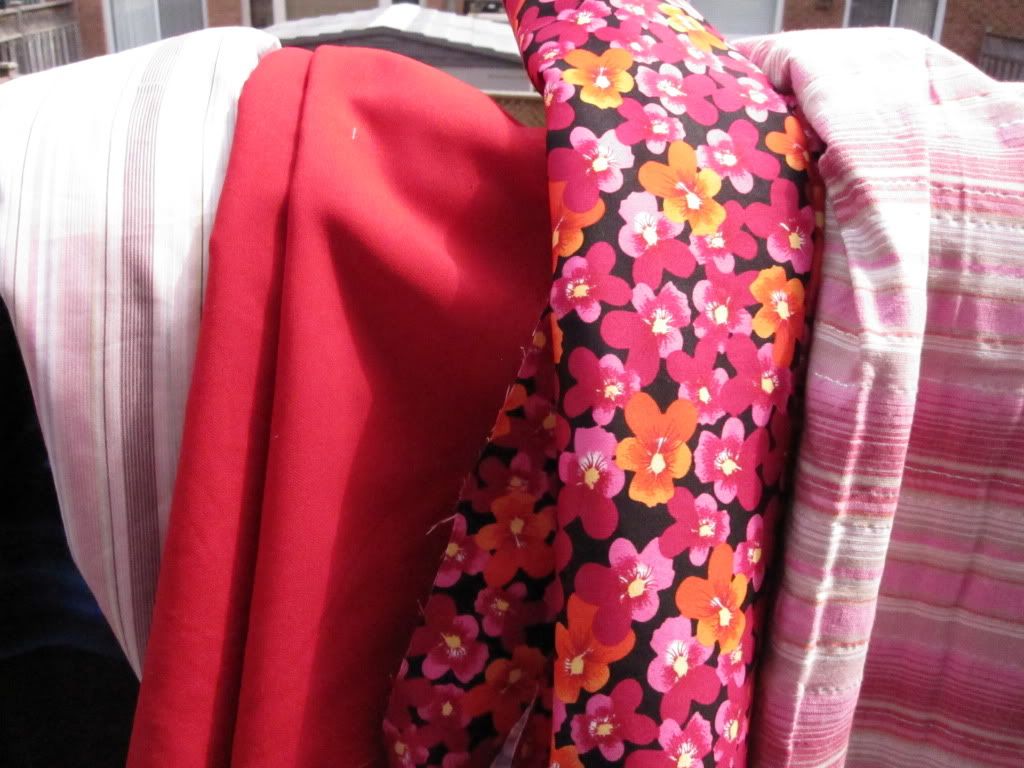 All I really wanted was some bottom weight fabric that wasn't expensive but nice enough to wear as shorts if they turned out and not black so the wrinkles will photograph for feedback. I was working on the pants blocker last night and I think it's looking okay. But the few bottom weight fabric I have are either not something I would wear as shorts or I would be upset if it turned into a wadder. I knew I could make a little detour today on my way home and find something suitable.
Little did I know they would have an incredible selection of cotton sateen and other fabrics that were at least 40% off. Such hard decisions had to be made. Really hard.
In the end, I bought a bathing suit fabric that is on the far left in the picture. It's a panel piece, mostly black with a big, bright blue swirl 4 times over the 90cm (1 yd) piece.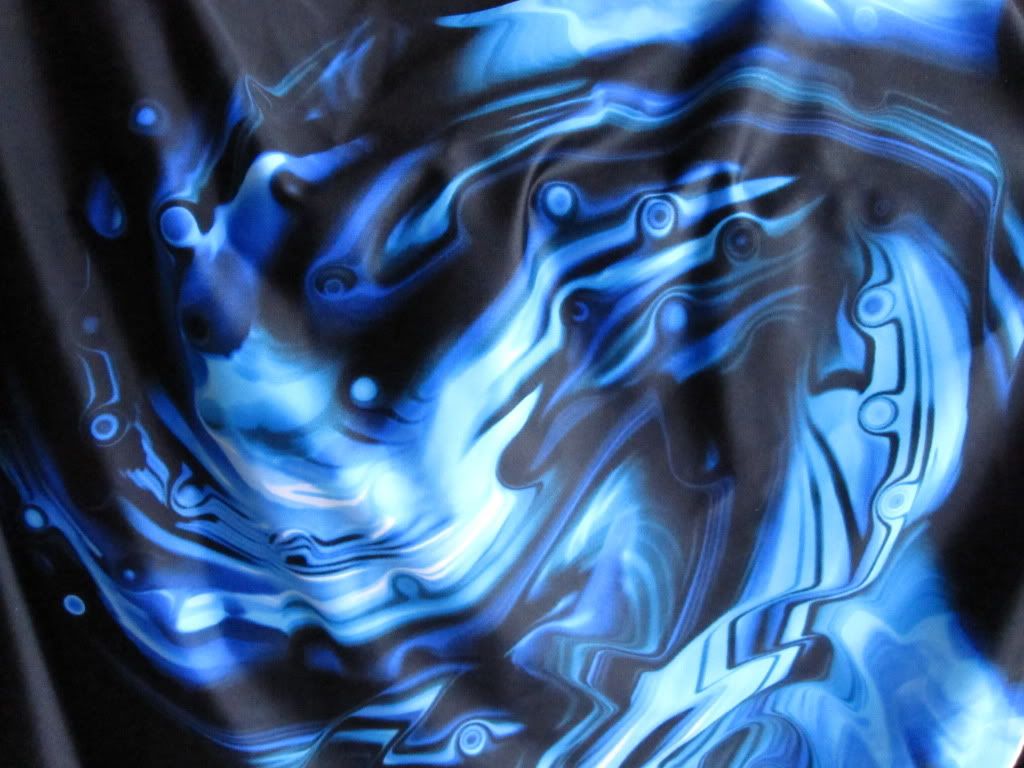 I have made a bathing suit before and adore it, I have another piece of swimwear that will be a bathing suit at some point... so why buy this? I find most of the swimwear at Fabricland has a white background. Now I do line my bathing suits, but I don't like starting with a potentially translucent fabric and it's a lot of work to end up with something I won't wear because of colour. This piece was originally $18/m and on sale for $8/m. For $7.20, I can't lose.

With a pencil crayon (I mean, coloured pencil) for perspective.
The pink stripes on the left was in the remnant stacks. You can't really see the stripes well in the top picture so I took another picture inside the house above. 60% cotton, 40% silk, it is light as a feather, slightly sheer and it feels divine. Originally $25/m, I got it for $6.25/m. I bought 2m. I have no idea what I'll do with it, but I just had to take some home. Suggestions? I'm not one who is typically drawn to stripes.
Next is the red cotton twill I bought to test out the pants blocker. I think it could be fun summer shorts, possibly a skirt depending on what is left. I bought 2m, 40% off, $11/m marked to $6.6/m.
And the 97% cotton 3% spandex sateen... There were soooo many prints I was drooling over, I'm sure I'll end up buying another print if I went back. This one is pretty vibrant, I thought of my inner
Oona
and tried not to fear the colour. It could be great with black details to tone it down. That was 50% off too, started at $18/m I paid $9/m for two metres.
Last but not least was the end piece of cotton (it is from the "Madras Collection" for those of you with Fabricland nearby). It's 100% cotton except for the metallic thread running through, very similar to what I've ear marked for my pj's (although my pj print doesn't have the metallic threads). After realizing the state of my summer pj's and the interest to try out a few different styles, at $3/m it could be handy. I got the last metre on the bolt.
I do shop faster than I sew, don't I? This is why I have not been into Fabricland for a while, I get into trouble every single time.