A bit ago my mom sent some fabric my way. I really liked this one, lovely colours, pretty pattern, feminine but not girly.
It's quite thin, a loose woven and feels like it should be cool to wear. I was thinking Sorbetto, underlined in cotton, add some flutter sleeves so I can wear it to work.
There is a bit of a mystery as to where this fabric came from. My mom has never ever been to Europe, her grandparents came from England and Scotland, but I think Hawaii is the only place she's been outside of the US and Canada. And yet this piece of fabric was priced in pounds. So strange. With it being a remnant and it does have a mark along the selvage, it wouldn't have been a gift from a visiting relative. Someone must have given this to her at some point.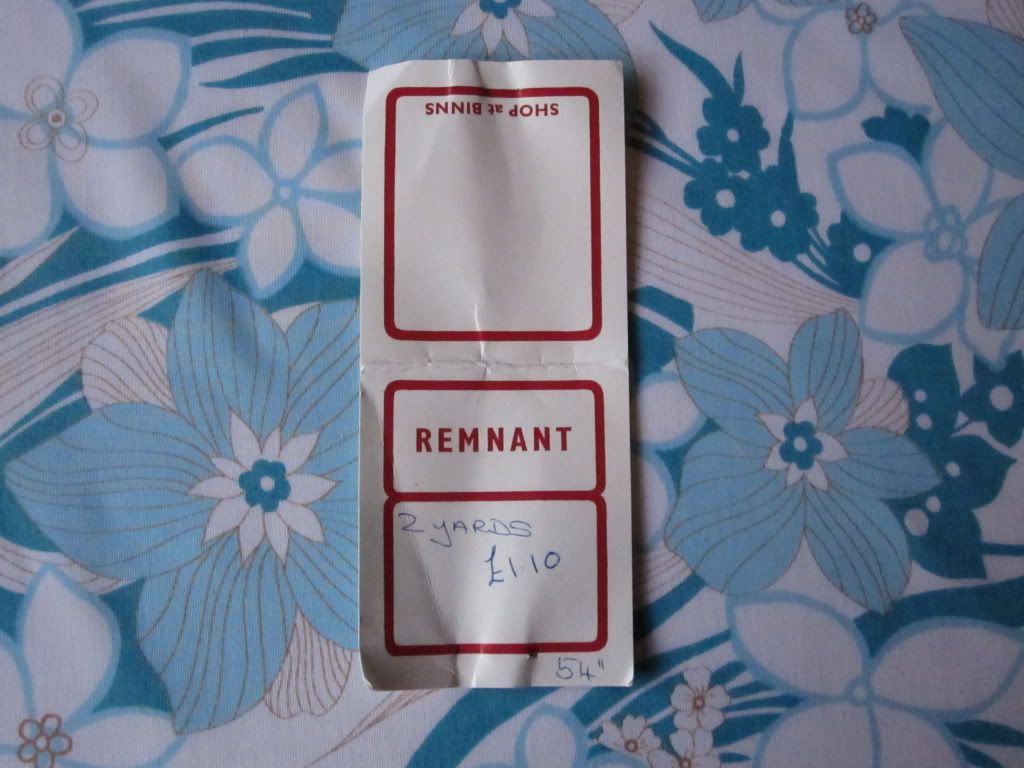 I was thinking it would be cotton blend of some sort. Although it's soft, it did feel a little like there was something not quite natural fibre to it. It had creases after being folded up so long and ironed well. I thought I'd do a burn test. It just... melted. No black beads, most of it stayed the colour of the fabric. Once cool it's hard and will snap. Parts did seem to go a little grey rather than the blue of the fabric. I wish I could tell you about the smell but my sinuses are still uncooperative thanks to this never ending cold. So is it nylon? Acetate? I cut the snipped from the marked area at the selvage so the fabric looks a little darker here.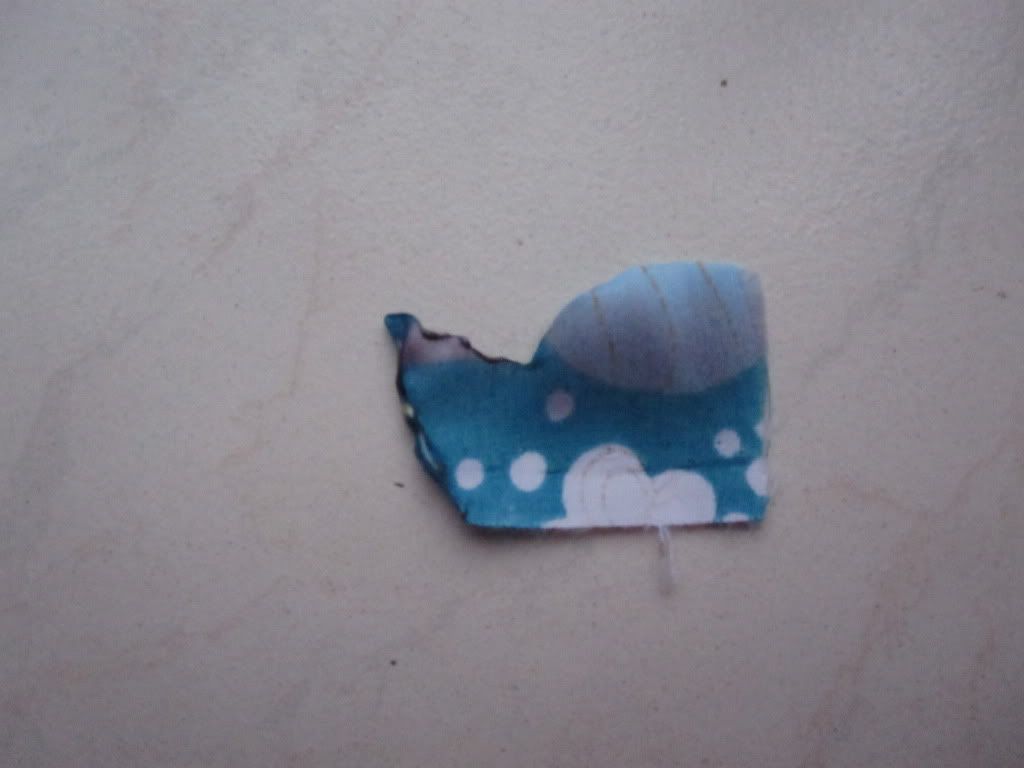 The concept of a burn test is so much easier than the application. The results never seem as clean as the chart.
And a happy Easter everyone. We're off to my parents for dinner in another hour or so. Just 6 of us for dinner so far as I know, Scot and his wife will be there too. It should be a nice evening.