So last post I mentioned we'll be going to Montreal for a
film fest
. I got my dates confused, Brantford film festival is in November, Montreal is September 14-16. We see my doctor on the 14th in the afternoon so I think we'll be leaving after that appointment. Montreal is close in Canadian terms, but it is still a good 6+ hour drive depending on traffic, washroom stops and dinner.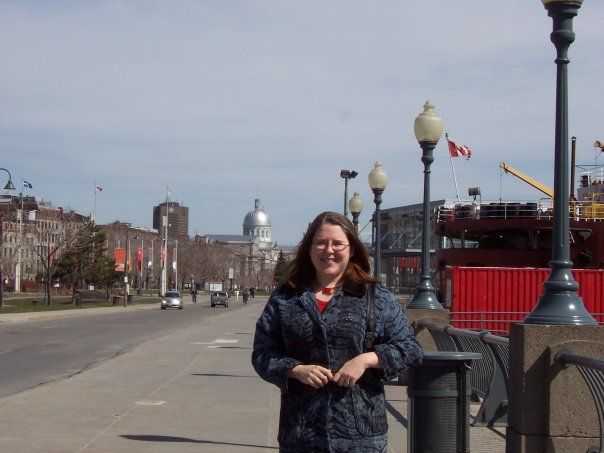 Montreal - 2009, vacation with Mr. Lina
Mr. Lina booked the hotel today so it feels all official and close and exciting. And Google says it's only 17 minutes using the subway to get from our hotel to fabric stores on
St Hubert
. After 6 hours of driving, what's 17 minutes? I think I can do that on my own and be back before whatever movie(s) Mr. Lina has gone to see is over. An entire weekend of horror movies is going to be a little much for me and I'm not enough of a celebrity person to
line up for autographs
for the US cast of Being Human, James Marsders from Buffy/Angel, etc. I don't mind being scared, but I spook easily and prefer to watch them at home so I can hide. Or pace. Or hold a pillow.
And in other Mr. Lina news, it seems he has been spared in lay offs. They finally made the cuts they are going to make in his area of the company and he gets to stay. His team has gone from 19 people to 11. It is a relief to just know one way or the other what's going on. Now to see how they reorganize the comany when it's pretty much been cut in half.