I feel pretty fortunate that the size that Lekala have put up for their free month of patterns is pretty close to my own. I download like a fiend, but the directions really suck. That said, the notches line up, the clothing fits and once I've figured out directions that work for me, it's not so bad.
I have made Lekala 5432 a few times now. First was a party dress for New Years Eve. We were hosting a handful of friends, it was casual, but it's my house, I can wear what I want. And I wanted to wear something I made.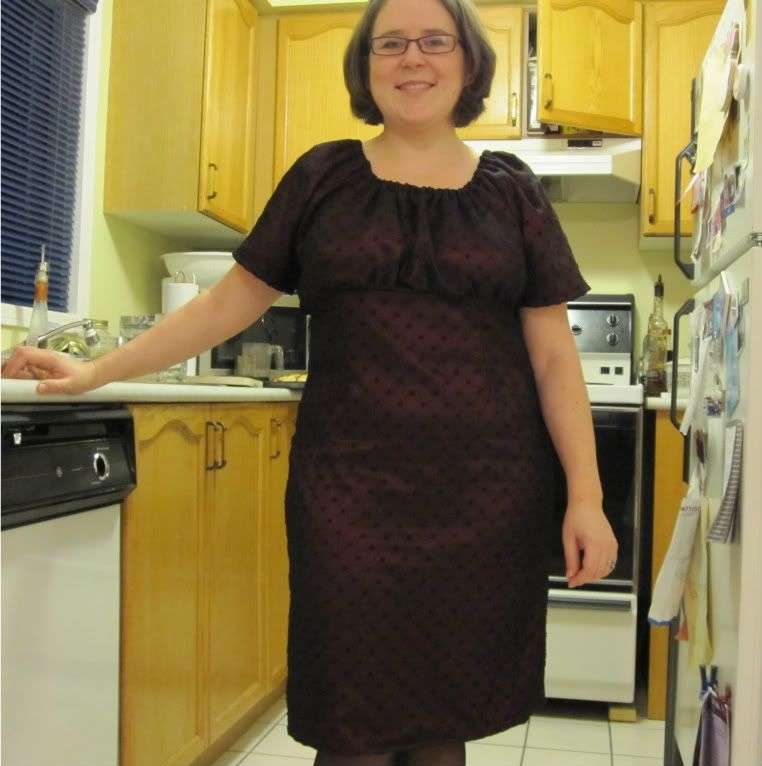 It's form fitting, and with all that gathering at the bust, I didn't have to do a FBA, just added a little length to that piece. What I didn't anticipate is that I'm short, the darts in the front and back bodice aren't quite at the right spot, the waist nips in while my hips are going out. My first try on of the dress you could see EXACTLY where my thighs ended. Not pleasant. So that dress has seam allowances that are truly miniscule to give me a little more wiggle room.
Speaking of wiggle room, Mr Lina really likes the back view of the dress. I think it's more evident what he likes when I'm walking. My best invisible zipper ever is on that dress.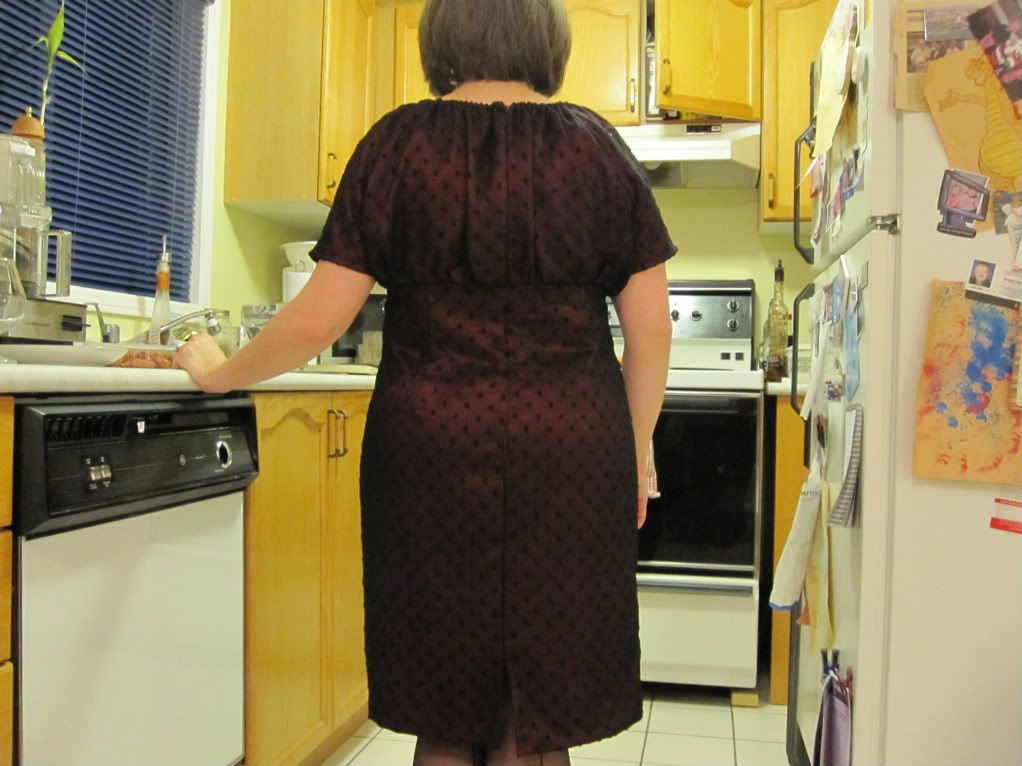 He took pictures with a flash and I don't really like how they look, but I do like how they show off the swiss dot overlay on the crepe backed satin. So ignore that water spot and look at the fabric. Isn't it pretty? I had both fabrics in my stash and put them on top of each other and thought it might work. Left them draped over the guest room bed for a couple of days to be sure. The satin on it's own is too... rosey or something, I bought it on clearance for next to nothing. The swiss dot was used for an outfit for the third bride of my university friends so this was truly stash busting that probably cost less than $15.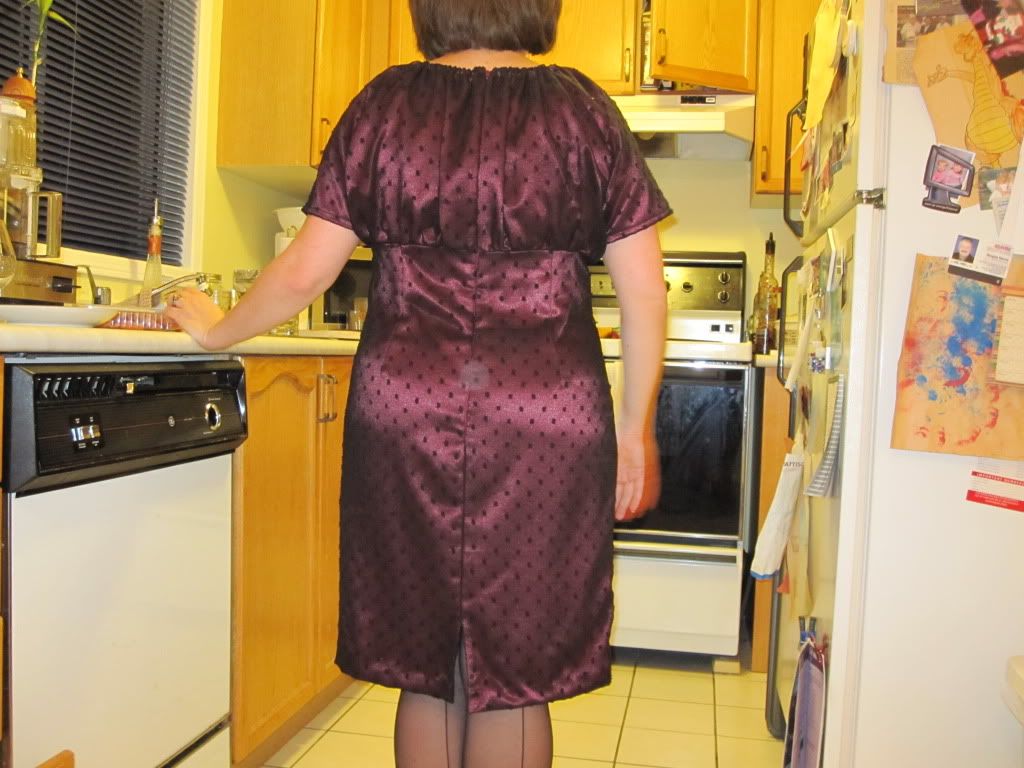 Not sure what that spot is centre back, but look at the fabric.
I have since made this up in a knit and a woven rayon/linen, both I wear to work. The knit version doesn't have a zipper and I added elastic under the bust to keep it snug there. The rayon/linen wrinkles like crazy, but for a hot summer, it's good work wear. It will transition through September well with a little sweater. I made it a little looser through the hips/bodice, summer is not a time for snug clothing. I also put a lace godet at the kick pleat of the black version. It seems to work.
Anyone who is more talented than I am with shifting zippers may want to move it to the size. You need the opening at the waist, but the neckline doesn't need opening, it's actually tricky to zip up because of the elastic at the neckline, it's hard to pull it taught to pull the zipper.