As the lucky winner of the Pattern Pyramid at
Country Girl Couture
, it means I get to have a give away myself.
What's the
Pattern Pyramid
you say? It's a great idea from Karen at Did You Make That?. She hosted a give away for multiple patterns to multiple winners. As the winner, you got to keep one pattern of the 5 or 6 you were sent and pass the rest along. What a great way to shake up our pattern stashes and share the love. I went back to her original post to get the link and you know it's been almost a full year since the pyramid started? Karen's post was June 22nd, 2012. I tracked this pyramid back and the lineage is quite impressive. I'm not the first Canadian stop for these patterns (I even had the pleasure of meeting Gjeometry at the Toronto Meet Up) and it's actually the spin off pyramid from
Pretty Grievances
. As far as I can track the blogs back, these are previous winners...
Me
So here are the patterns for my giveaway (it's hard to make 7 patterns look like a pyramid, but my backyard stairs helped).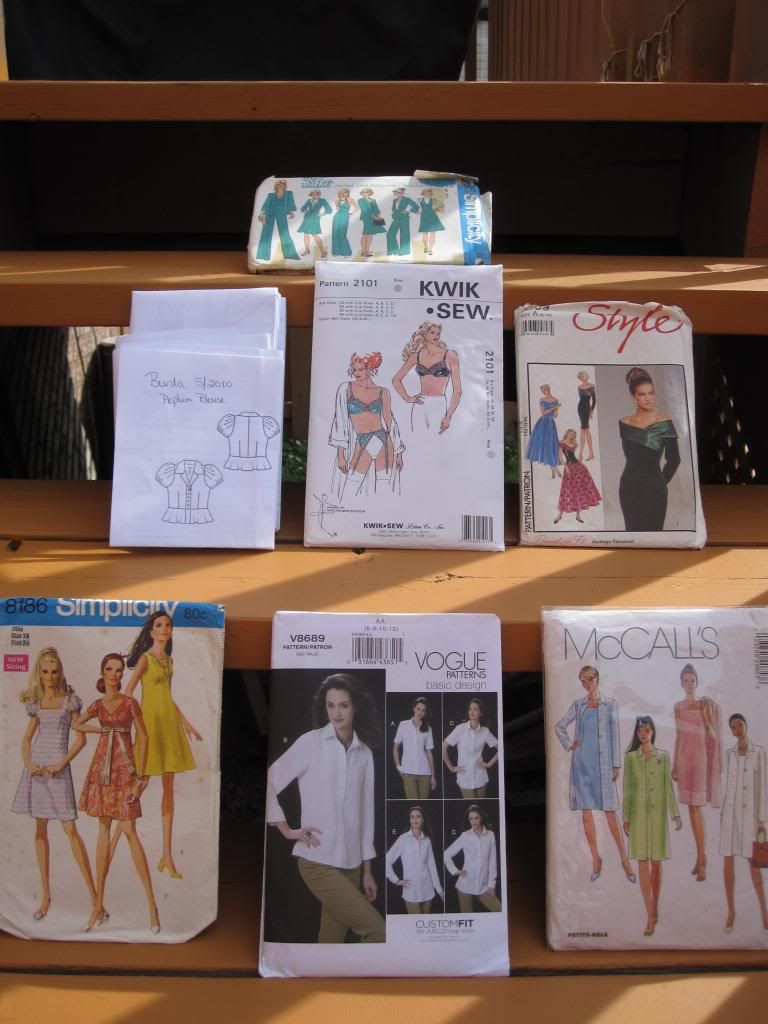 6 are from CG Couture (the Vogue pattern has cup sizes), but I've replaced the one I took with this one.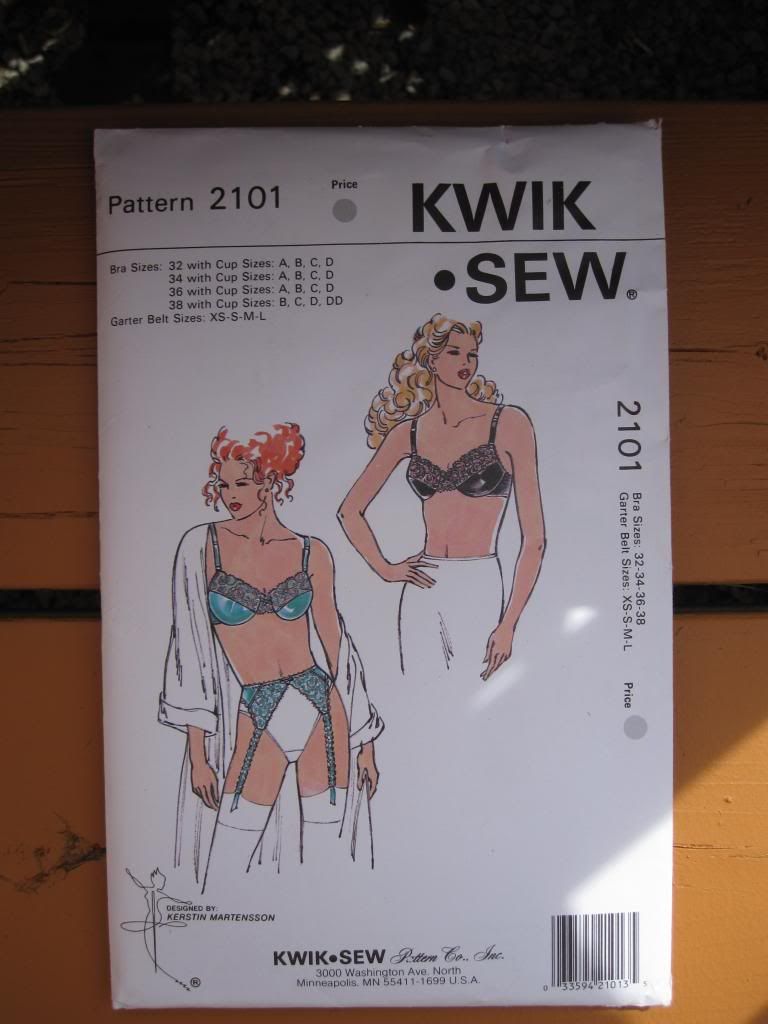 Kwik Sew 2101 is a bra I have made. It is not a bad pattern, but it's not the right pattern for my breasts. If you have wanted to try making a bra but lack a pattern, here is one for you to check out. The size range is 32A to 38DD.
And what did I take?
I was sorely tempted by the halter jumpsuit in this pattern:
But it would have required grading from a 34" bust which is well beyond my skills (and attention span) at the moment. So I went for a fun sundress instead that will not require grading.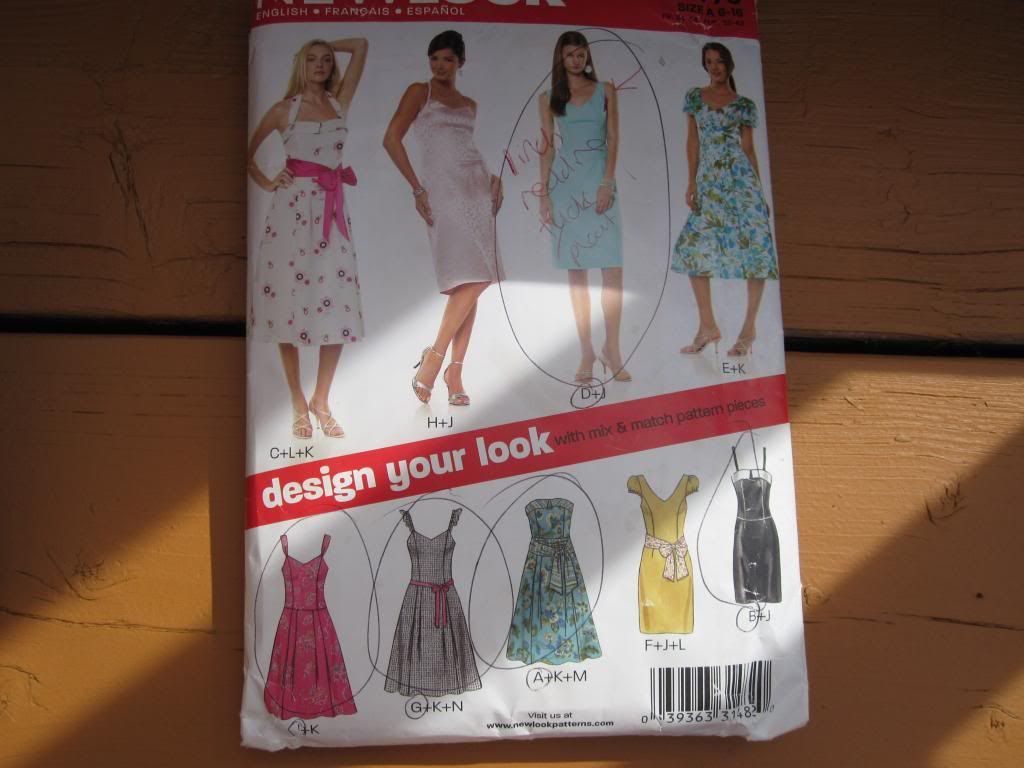 THE RULES
Anyone, anywhere can enter the giveaway by posting a comment below by midnight EST Sunday June 9th BUT you must have an active blog.
I will randomly select one winner.
I will mail the above 7 patterns to the winner.
The winner will pick a pattern to keep for themselves (although some people have picked more than one and replaced them with others, that is in the spirit of the pyramid), then host their own giveaway.
Although I've added a pattern, you are not required to add to the pyramid for your giveaway.
If you are a winner, Karen would love it if you could make a small contribution to

The Brooke

. This is a charity close to the heart of Catherine, who so generously provided the original patterns.