The sign is in the lawn and the listing is publicly available on Realtor.ca. Did you ever think my sewing room would ever look like this?
Hard to believe this is the same room...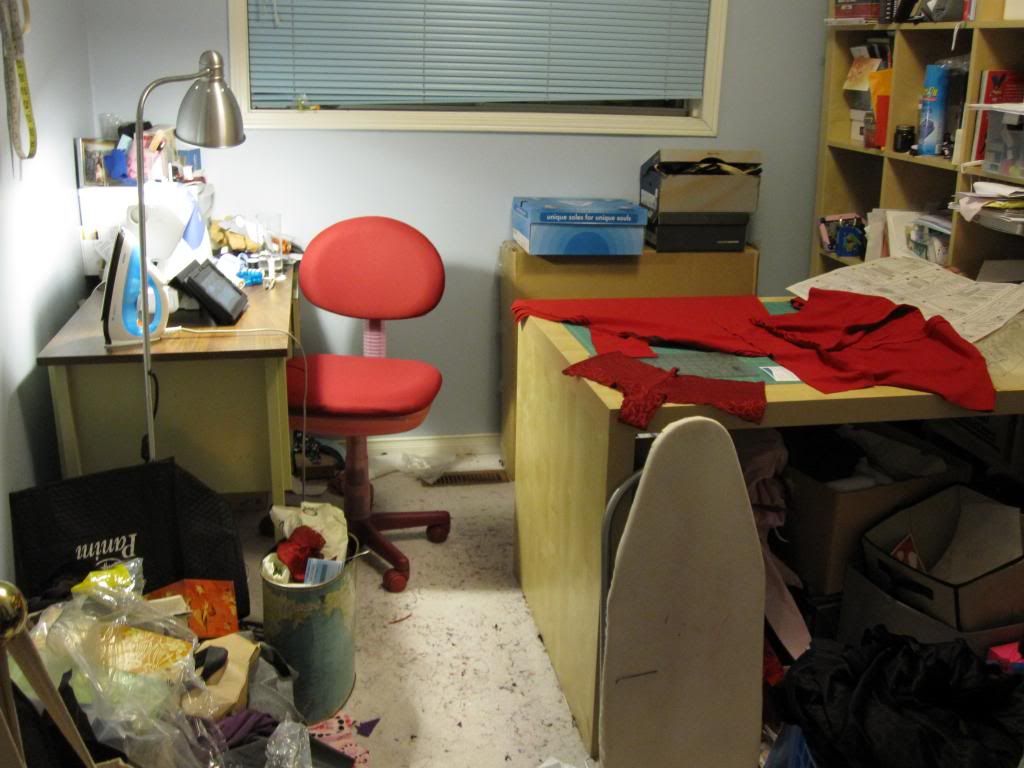 I didn't think those threads would ever come out of the carpet. Not to say it's perfect, but it is pretty impressive how few are left.
We've got viewings booked for tonight, so we are off to a good start. We're going to see Guardians of the Galaxy while they tour the house. I foresee popcorn for dinner. :)